Latest News
Please visit the site for regular updates.
Worship at PPC

We are delighted to be able to announce that PPC will re-open for evening worship on Sunday 20th September at 6.30pm.

We will be allowed to have up to 40 people at any one service, including all those taking part. People will have to sanitise their hands on arrival, wear face masks and socially distance themselves from others. At present, although we can have music, we cannot have singing during the service, or coffee afterwards. However, at least it will be another step back to being together as a church family. Please check back for details of how you can book to attend.

Our popular Sunday Mornng online zoom service at 11am will continue as has become normal. Our Youth work also remains online at this time.
Moderator talks about the 'The Big Question'
The Moderator of the General Assembly is teaming up with an ecumenical charity to explore the "biggest question of all time". Rt Rev Dr Martin Fair will lead a series of three online discussions on the relationship between science and faith on Tuesday 15th, 22nd and 29th September from 7.30—9pm. He is collaborating with Grasping the Nettle, which is organising the event.
The Moderator said: "We live in an era when very little can be taken for granted. People today are increasingly conscious of the need to ensure that the information they consume is factually correct and based on the truth. Therefore, it is absolutely right that we should put our most dearly-held beliefs and assumptions to the test. This is exactly what I propose to do in these sessions and I want to open for public debate, the biggest question of all time – 'The God Question'."
The discussions will be based on short extracts from the ground-breaking international TV series 'The God Question'.
It brings together scientists, philosophers and others to answer one of the most important questions people face today: Is it reasonable to believe in God in a scientifically aware world?
Believers and sceptics alike are welcome to join in the discussion, which has been organised by Grasping the Nettle. For joining instructions email office@graspingthenettle.org.
Grasping the Nettle was formed over five years ago to promote dialogue within the church and society at large about belief in God, especially in relation to science.
Its founders and steering group include key Church of Scotland figures such as Dr Fair, Very Rev Dr John Chalmers and the current chair, Very Rev Dr Angus Morrison.
Produced in Scotland by Kharis Productions Ltd, The God Question programmes have been screened around the world and viewed by millions.
Find out more about The God Question series of television programmes.
Find out more about Grasping the Nettle.
Private Prayer
Our friends at St Mary's Cathedral, across the street from PPC, is open for individual prayer every day but Saturday from 9am to 3pm. All are most welcome to come in, to reflect and pray, to sign a book of condolence, walk meditatively around a labyrinth, light a candle, add a stone to the cairn in the Garden of Remembrance.
Baby & Toddler Singalong – We have been getting together for music and songs suitable for babies and toddlers. The Group will now be meeting on a Monday at 10.30am for half an hour starting from Monday 7th September, (not running week beginning 12th Oct). To see previous special video content, please visit our 'Children and Youth' page.
A mother has written a new book about her beloved daughter who tragically died five hours after she was born. Karen Palmer said she hoped the story of Jennifer would let people see what can happen when a pregnancy is continued despite diagnosis of a life limiting condition and help other couples going through the same traumatic experience.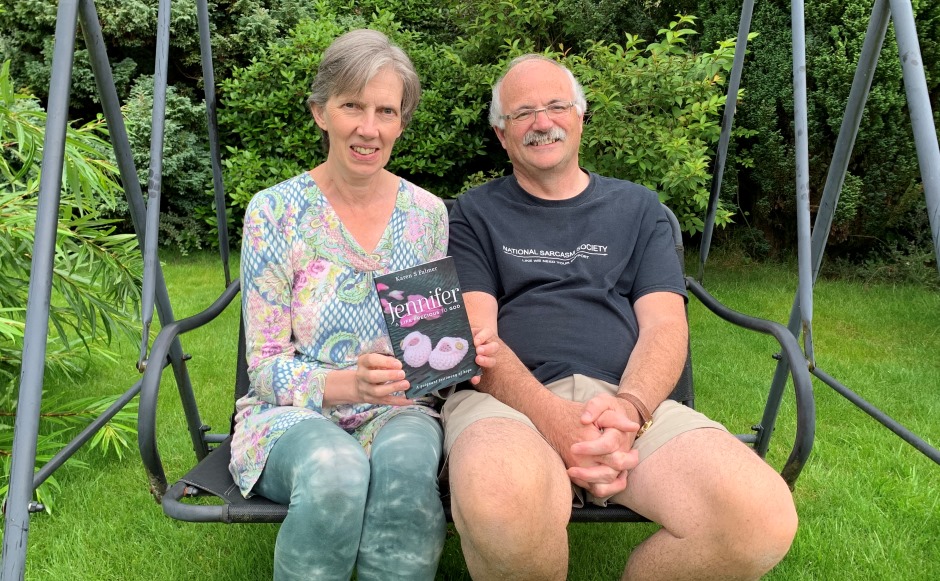 The retired doctor and her husband Rev Gordon Palmer, minister of Claremont Parish Church in East Kilbride, spoke to Rt Rev Dr Martin Fair, Moderator of the General Assembly, in the latest episode of "It's a Fair Question". They said that the assurances they had of God's presence and his love for their first child in addition to the prayers and support of family, friends and church family helped them cope with the loss of Jennifer in August 1993.
https://www.churchofscotland.org.uk/news-and-events/news/2020/its-a-fair-question-coping-with-baby-loss
If you are looking for advice in these difficult times then you may wish to contact the Citizens Advice Bureu who are operating an online and telephone support service – https://www.citizensadviceedinburgh.org.uk/

Mental Health Information Station (MHIS), is a free NHS drop-in service for anyone dealing with mental health issues. Unfortunately, due to the current circumstances they are not running our Drop-In service on Thursdays at the Walpole Hall on Palmerston Place but our service is still running through various ways :·

Email: mentalhealthinformation@nhslothian.scot.nhs.uk
Facebook page: Mental Health Information Station
Phone calls to Cambridge Street House (0131 537 8650) on Thursdays between 9.30 and 4.30 will be answered by MHIS staff Other numbers you may find helpful Coronavirus General Helpline: 0800 028 2816, Housing Helpline: 0808 800 4444., Helpline for Elderly People: 0800 12 44 222, Mental Health Helpline: 0800 83 85 87, Parents Helpline: 08000 28 22 33